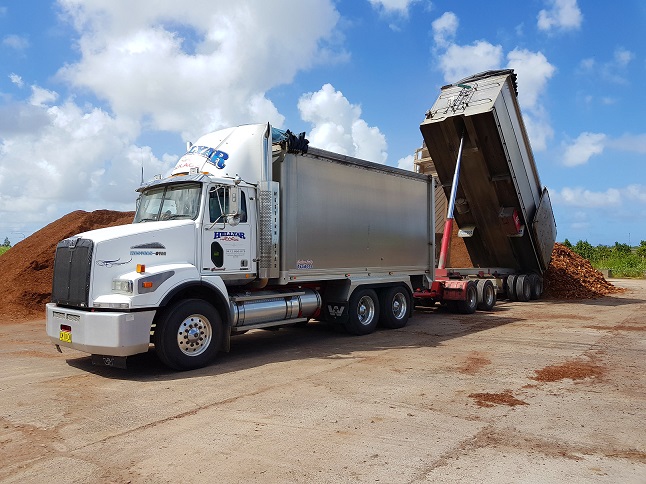 Product Delivery
Contact us for a quote today!
We can deliver potting mix, barks, mulches and landscape supplies in loads ranging from 1/2 of a cubic metre up to 500 cubic metres.
All trucks are designed for bulk haulage of product and are completely cleaned between loads.
Prices are based on location and truck size. Please contact us for a quote today!
Please be aware if you require specific tipping instructions that we will do our best to tip where requested.  However if our sub-contractor cannot access the location requested our only alternative is to then tip in suitable location. If our truck is to return with product then a delivery charge will still apply.